There are things along this journey of loss that may possibly hurt each one of us equally.  The empty Christmas Stocking, hanging by the chimney with care, is one of those things.  Last year we were in the RV, but we took our stockings on the road.  We brought Tuesday's stocking, which may seem totally odd, but it felt much odder to leave it at home.  Our solution was to fill it with letters to Tuesday.  It bulked it up a bit.  It was a nice touch.  I don't know what anyone wrote or drew, but we all put pen to paper, folded up our words and tucked them tenderly inside.  This year, when we hung our stockings, the pain was still as real and the questions from the kids about how Santa knows Tuesday is dead, were just as nausiating, but seeing that bit of form inside, knowing it was bits of our love for her, took the edge off.
When we sat to write our notes to Tuesday this Christmas, Spencer came up with a cool idea.  He read on his box of 64 Crayola crayons with the sharpener, (I know!) that you can print coloring pages from your own photos.  He asked to go through my iPhoto to find pictures of Tuesday.  We found a bunch.  I cried a bunch.  Here are the results: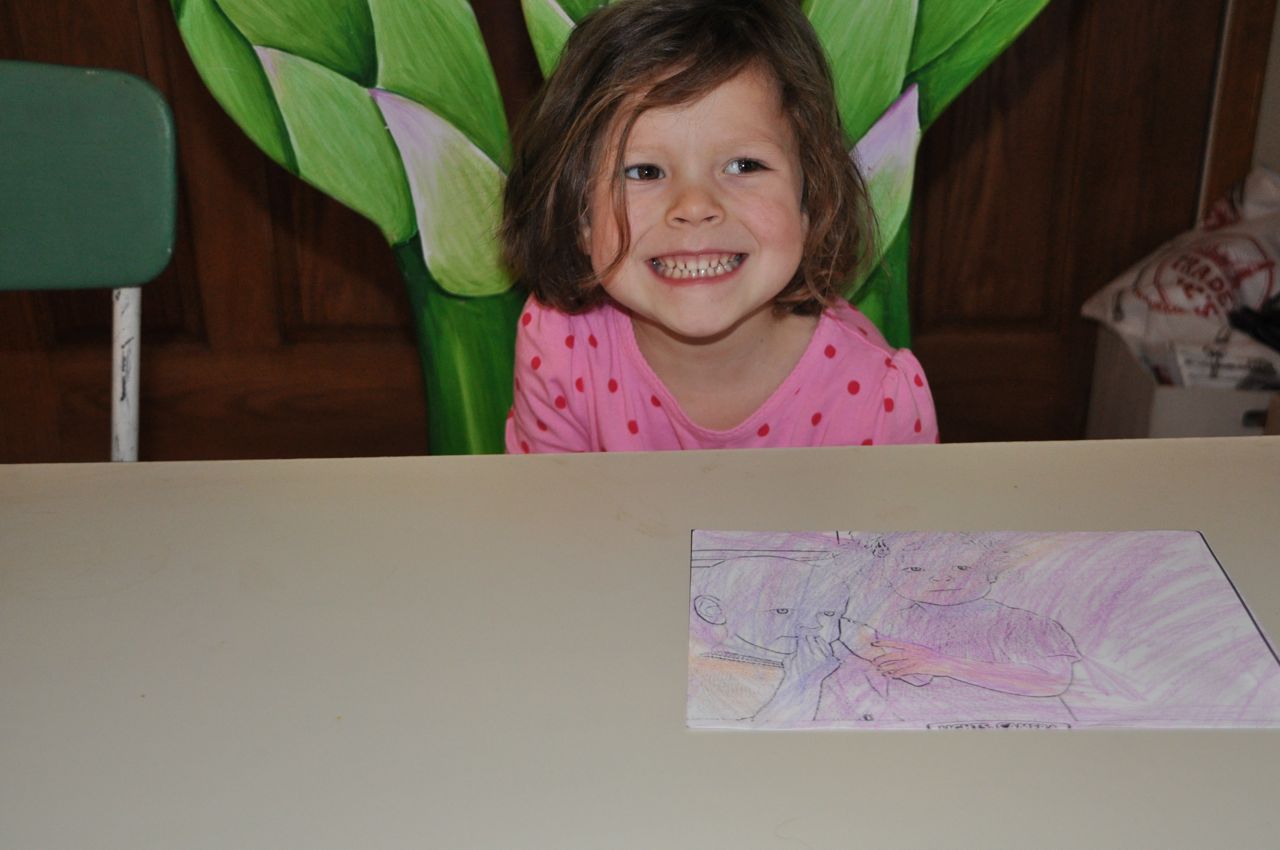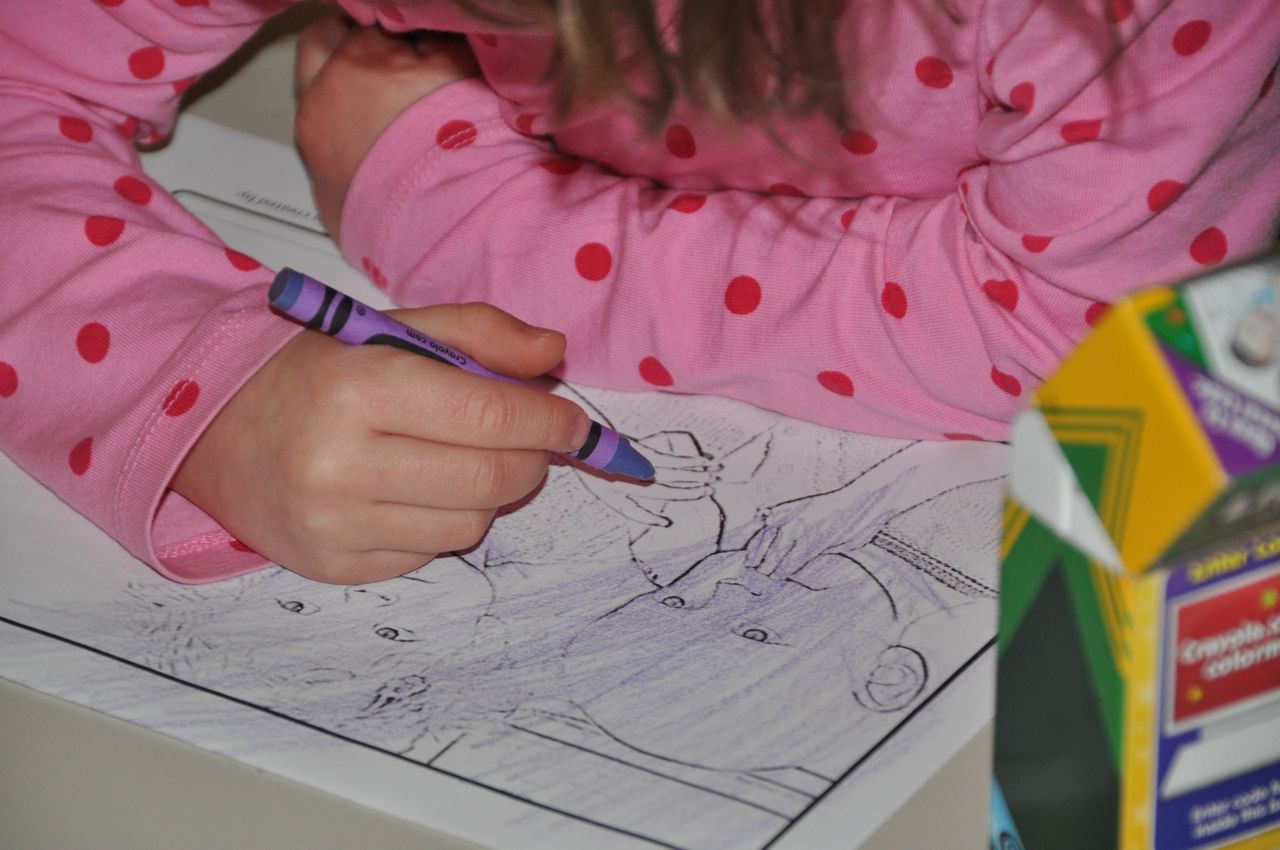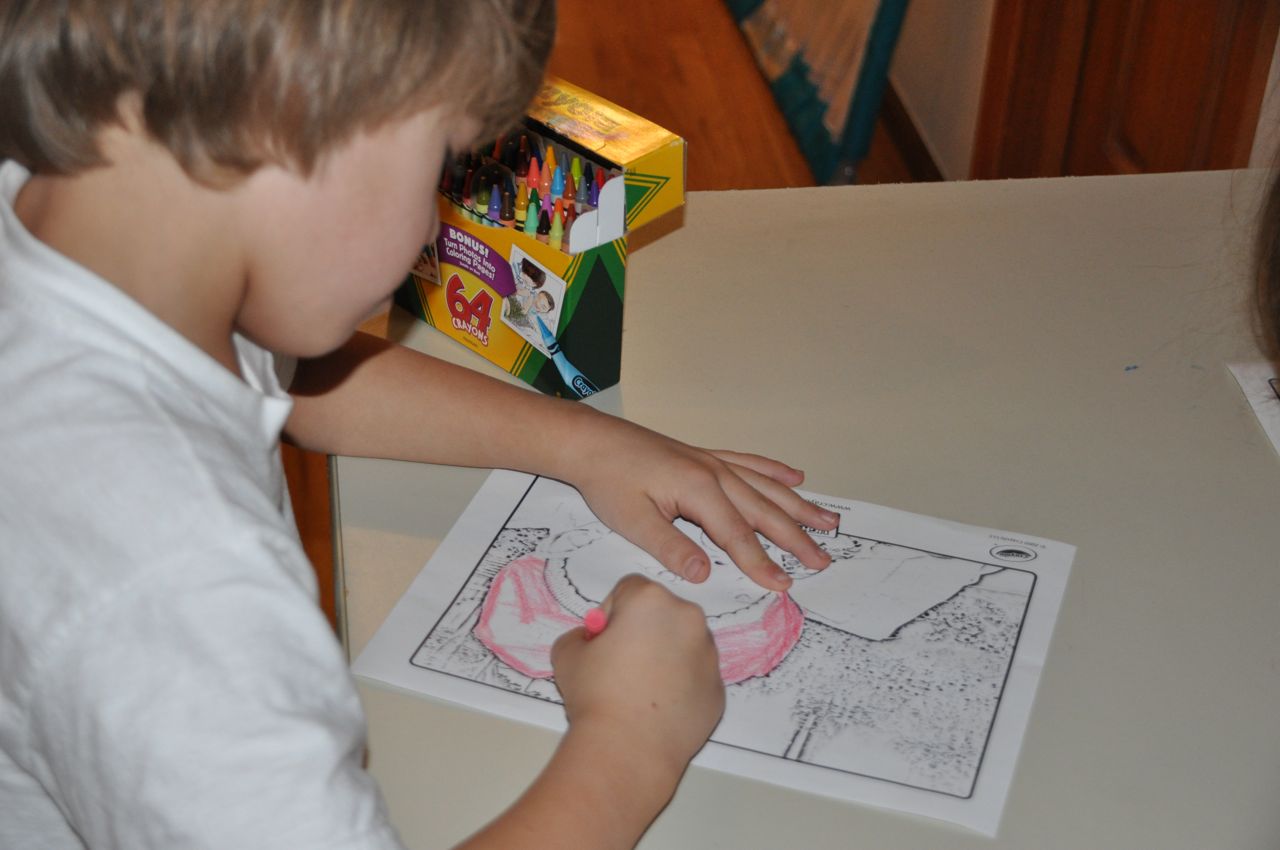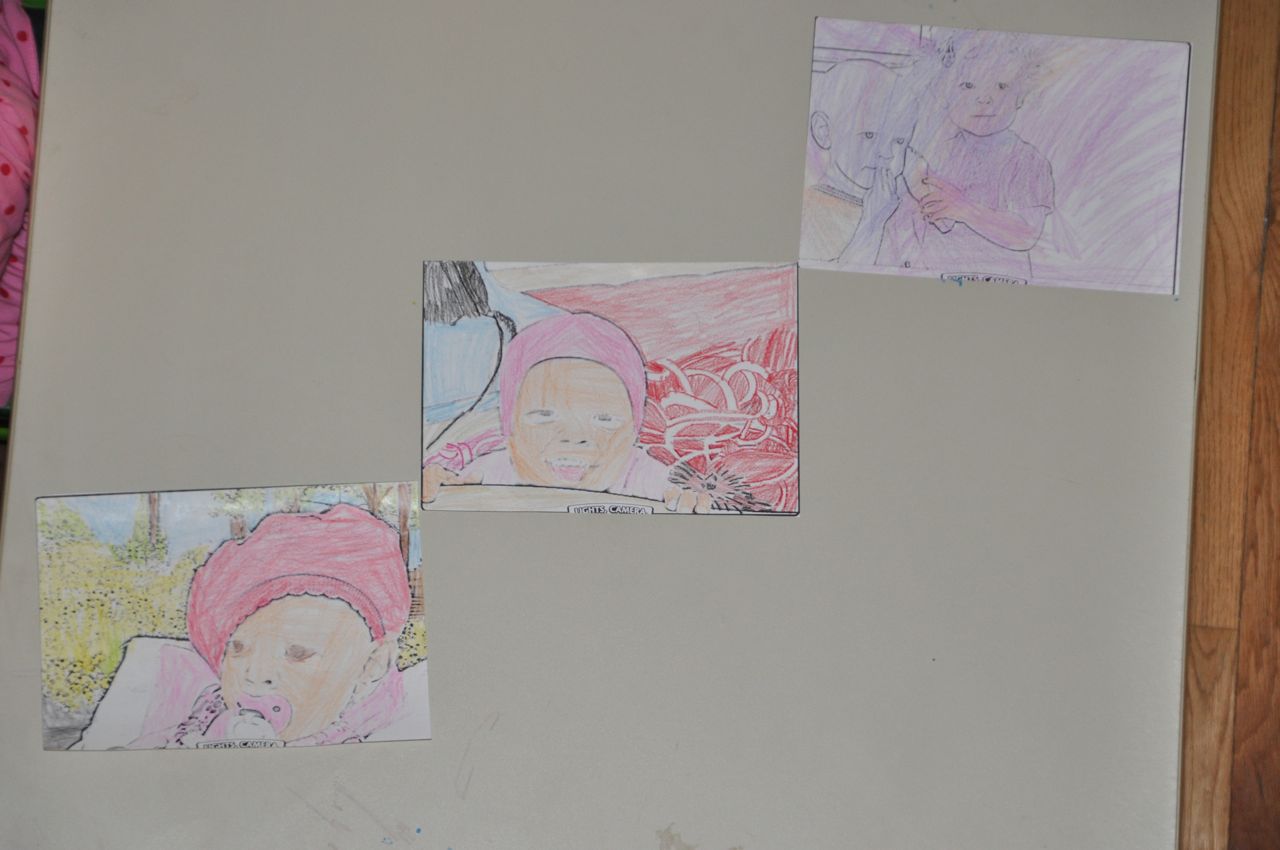 I loved this project.  Going through photographs is draining.  Transforming them in this way did something magical.  Coloring is good for the soul.
If you don't have a big box of Crayola Crayons and you'd like a box, leave me a comment and I'll get one to you.  I liked it that much!  If you'd like to make a donation to whatchagonnado to purchase crayons for kids that have lost a sibling to cancer, go to www.whatchagonnado.org.