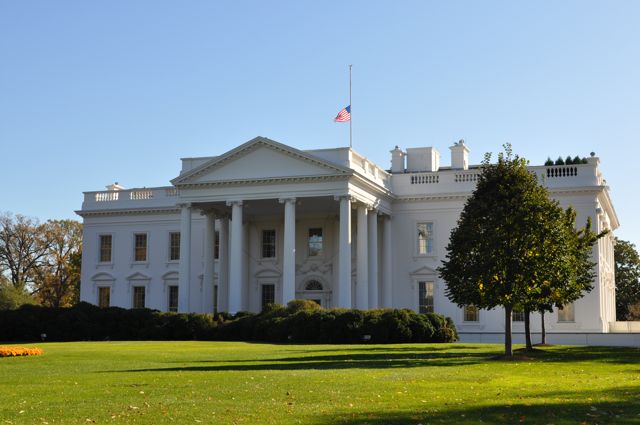 On Nov, the fifth we drove in to Washington D.C.  First we saw the Washington monument.  Then my friends from Colorado came out to visit us!  We got on the metro to the Air and Space museum.  There was the Bell X1 which broke the Sound Barrier.  Then there was the real moon rover, misles, the Wright Brothers plane, jets, rockets and hot air balloon tank.  Then we got back on the Metro and went to the White House.  They had killer dogs and securtiy EVERYWHERE, even on the roof.  Then we got on the Metro to go home.  We also got to sit in the front and saw the driver.  Everytime we would stop, the door would open and close and it would do that for about 5 minutes.  The driver got so mad that she said she would put the train out of order if it didn't stop.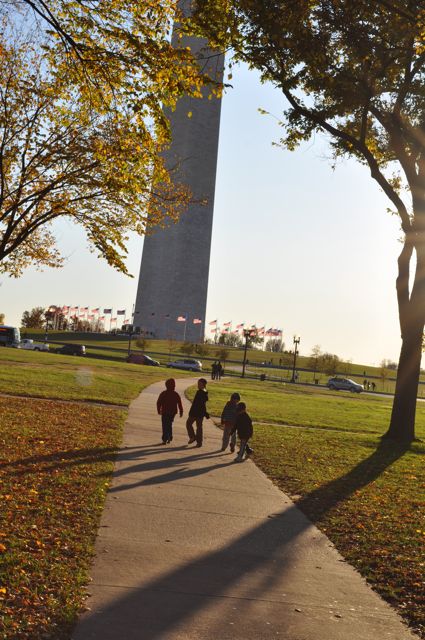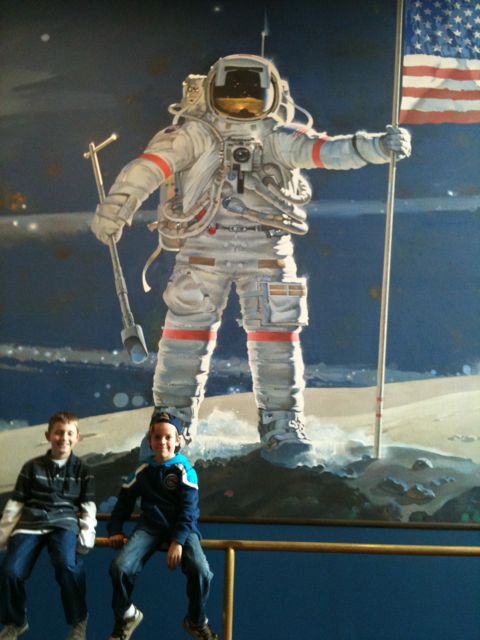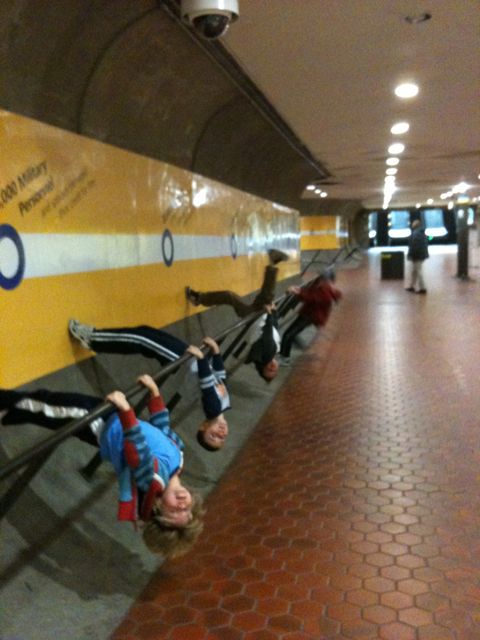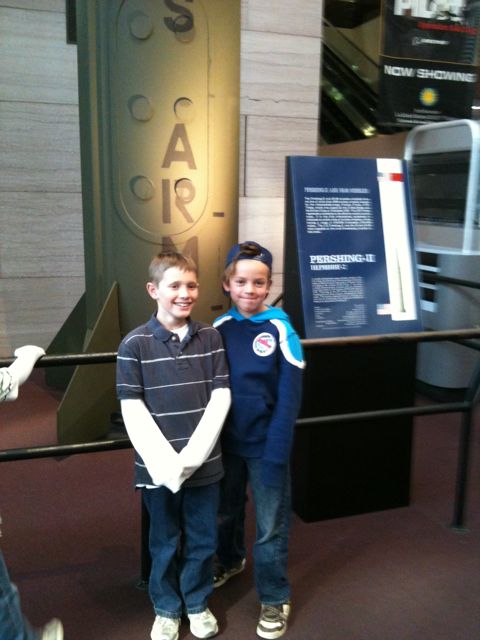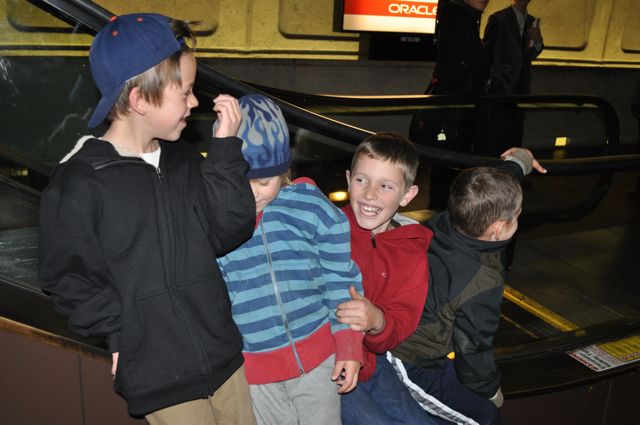 In the morning we got dressed and found hideouts in construkshin sites.  We had a great time.  Next we went to the Library of Congress and the Capital.  In the Library of Congress it has all my grandmas books in fact it has every book ever published.  The cool thing is that most of it is made out of marble.  Then we went to the Washington Monument and slid across the benches and then Obama's helicopter flew over us and landed in Obama's yard.  It came out of no where.  It would have been the coolest thing to watch it when it landed.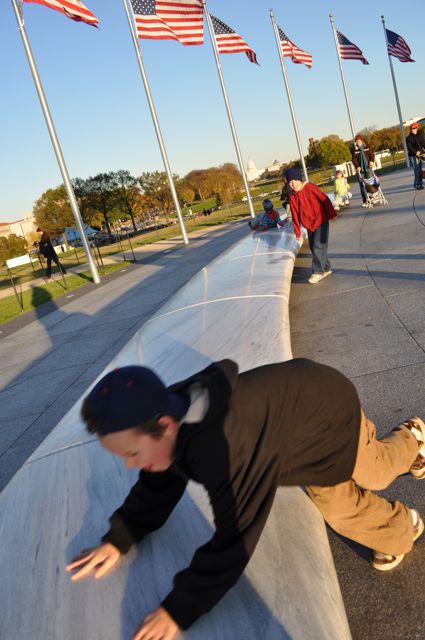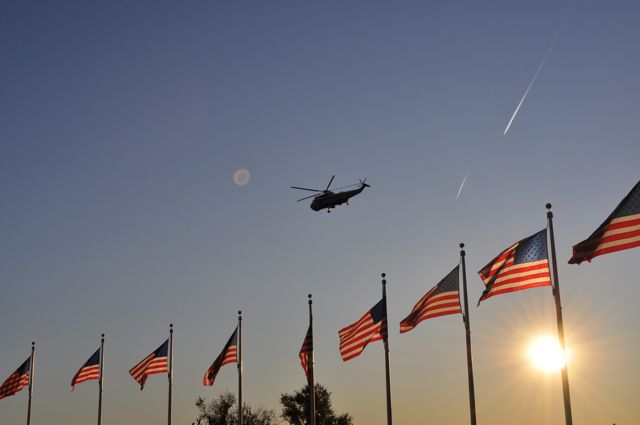 The next day we went to the video arcade!  There was all sorts of games.  Then we got on the bus and we saw the Capital from both sides, Vietnam Memorial, Abraham Lincoln Memorial, reflecting pools and FBI building.  One of my favorites was the FBI buildings and my second favorite was the White House because the security guards.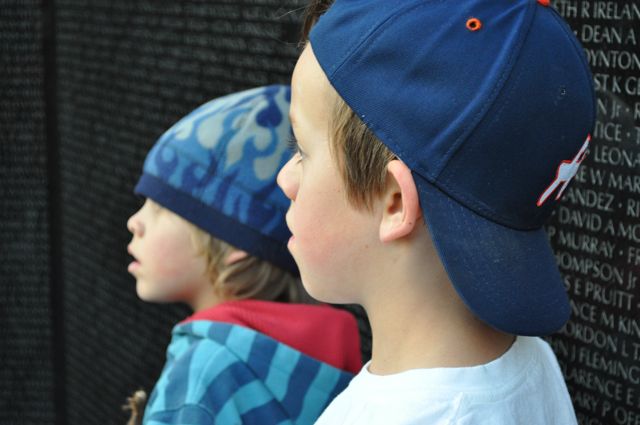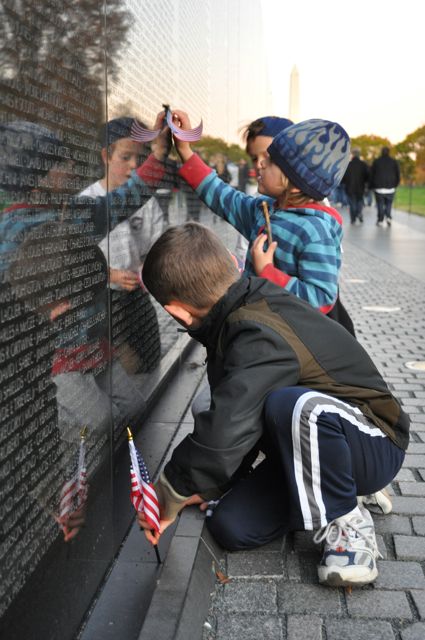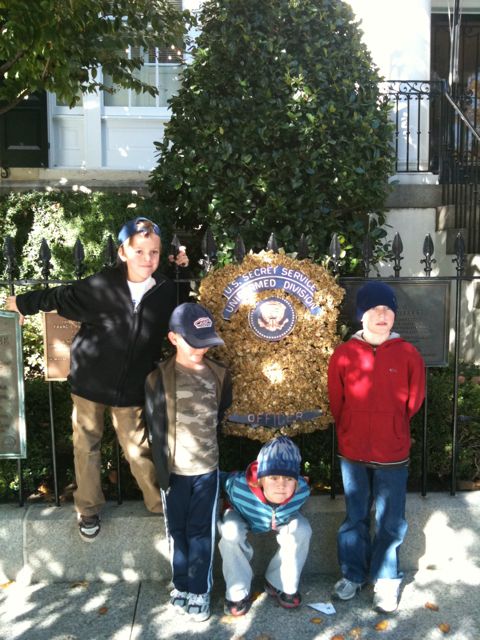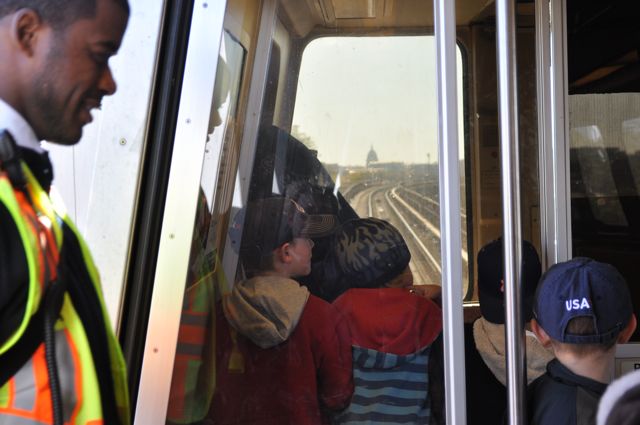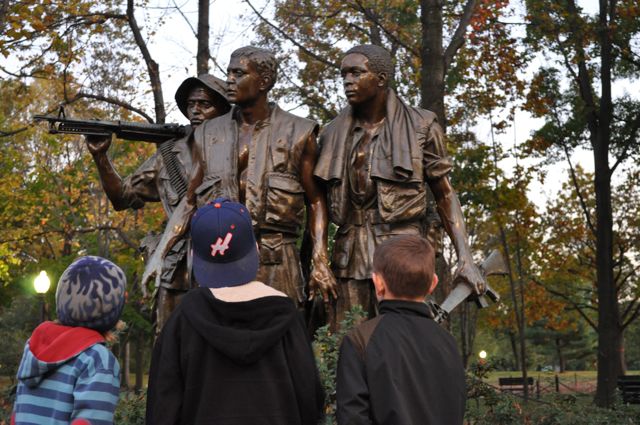 You should go there.  We had a great time!